QUICK LINKS
About Us
Directions to Range
Hours of Operations
Fees & Memberships
Calendar / Events
Range Rules

Waiver of Liability
2017 BPCR State Championship **Cancelled**
2016 BPCR State Championship Results
TMCR Silhouette Rules

Volunteers
Partners & Sponsors
Hunter Education
Utah CFP
Photos
Contact Us
Links
Range Masters
THREE MILE CREEK SHOOTING SPORTS COMPLEX LAST DAY OF THE SEASON WILL BE MONDAY OCTOBER 2ND
WEATHER PENDING, IT WILL BE OPEN FROM 9AM-5PM.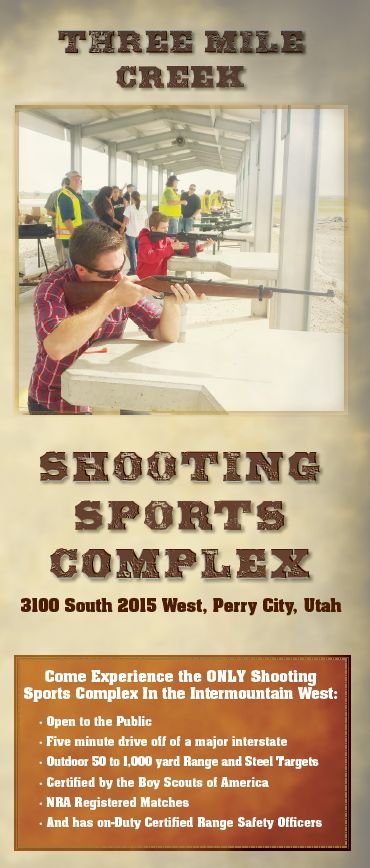 Click Here for Full Brochure

The Three Mile Creek Range is a Restricted Use shooting range.
No unauthorized shooting or trespassing is allowed. For information regarding public use, rules and regulations, contact the Perry City Police Department at 435-723-6461.